29 Aug 2005 @ 01:58, by Uncle Remus


What a Wonderful World
(George Weiss/ Bob Thiele)

I see trees of green, red roses too
I see them bloom for me and you
And I think to myself.... what a wonderful world.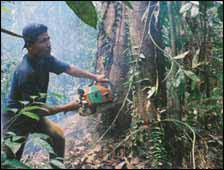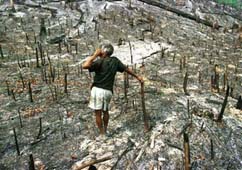 I see skies of blue and clouds of white
The bright blessed days, the dark sacred nights
And I think to myself, what a wonderful world.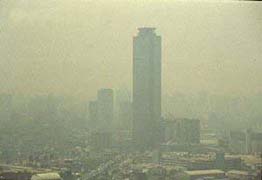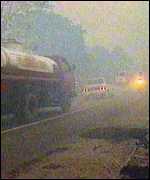 The colors of a rainbow, so pretty in the sky
Are also on the faces of people going by
I see friends shaking hands sayin' "how do you do?"
They're really saying, "I love you"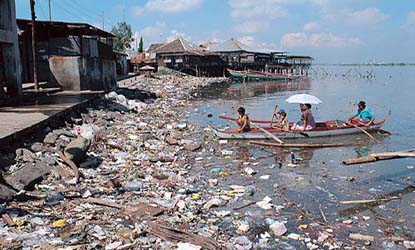 I hear babies cryin', I watch them grow
They'll learn much more than I'll never know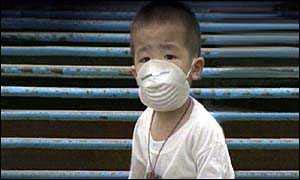 And I think to myself .....what a wonderful world

Oh yeah





Category: Ev'rything is Satisfactual

---
6 comments

29 Aug 2005 @ 02:47 by martha : Welcome Uncle Remus
to NCN. and yes it is a wonderful world. Only sometimes humanity forgets.....


---
29 Aug 2005 @ 02:49 by astrid : Once you know
what's wrong with the World in your opinion, then you know what you DON'T want to perpetuate with your continued complacancy, complicity -let alone your own active participation!!.... Now, stop focusing on the crapp!!! Do NOT give (anymore of ) your energy to it - not even your psychic /thought energy!... ( You do know that what we focus on -or envision- GROWS!!!... Now that you know the 180 degree OPPOSITE Solutions; the LIFE SUSTAINING ONES,YOU CONCENTRATE ON THEM INSTEAD and NEVER LET THEM SLIP AWAY FROM YOUR MIND again!
A good thing for you -and for us all- would be to sing this very song, with as much Joy and Anticipation-FEELING we can ever muster every single day!... and we would start seeing effects very soon!... It is all up to us what we REEALLLY want!!!


---
29 Aug 2005 @ 17:51 by jstarrs : Hello Uncle Remus..
...welcome to NCN & thanks for the irony.
What do you think one can do to redress this?


---
29 Aug 2005 @ 18:04 by : The old man turned off the radio
Said, "Where did all of the old songs go
Kids sure play funny music these days
They play it in the strangest ways"
Said, "it looks to me like they've all gone wild
It was peaceful back when I was a child"
Well, man, could it be that the girls and boys
Are trying to be heard above your noise?
And the lonely voice of youth cries "What is truth?"

A little boy of three sittin' on the floor
Looks up and says, "Daddy, what is war?"
"son, that's when people fight and die"
The little boy of three says "Daddy, why?"
A young man of seventeen in Sunday school
Being taught the golden rule
And by the time another year has gone around
It may be his turn to lay his life down
Can you blame the voice of youth for asking
"What is truth?"

A young man sittin' on the witness stand
The man with the book says "Raise your hand"
"Repeat after me, I solemnly swear"
The man looked down at his long hair
And although the young man solemnly swore
Nobody seems to hear anymore
And it didn't really matter if the truth was there
It was the cut of his clothes and the length of his hair
And the lonely voice of youth cries
"What is truth?"

The young girl dancing to the latest beat
Has found new ways to move her feet
The young man speaking in the city square
Is trying to tell somebody that he cares...


Johnny Cash, What is Truth


---
19 Sep 2005 @ 14:04 by : Clever association of words
which do emphasise the positive quite plainly, so not sure about Astrid's view. Things just got smoggy, or felled, or littered up when the camera was there thats all.


---
27 Feb 2006 @ 03:44 by martha : Old time Religion
The 23rd Qualm

Written by a retired Methodist minister



Bush is my shepherd, I dwell in want

He maketh logs to be cut down in natural forest

He leadeth trucks into the still wilderness

He restoreth my fears

He leadeth me in the paths of international disgrace for his ego's sake

Yea, though I walk through the valley of pollution and war

I will find no exit, for thou art in office

Thy tax cuts for the rich and thy media control, they discomfort me

Thou preparest an agenda of deception in the presence of thy religion

Thou annointest my head with foreign oil

My health insurance runneth out

Surely megalomania and false patriotism shall follow me all the days of thy term

And my jobless children shall dwell in my basement forever.



Amen

(I'm sorry but I don't know the writer of this Qualm but this is certainly a good place for the qualm)


---