17 Jun 2004 @ 10:46, by Tom Bombadil



...because the next generation can speak for itself



Monday-Saturday, Youth Speaks offers teenagers free creative writing workshops. An "opportunity to share your writings, hear from others, meet and work with the dopest mentors and write write write"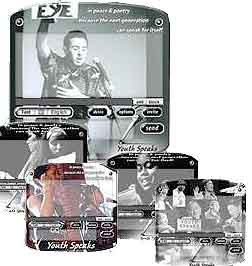 Get involved. "Whether you want to help put on an event, work with youth in a workshop, or help out around the office," Youth Speaks is always looking for volunteers. A limited number of internship for high school and college students are also available. For information, please contact: Tyger Walsh at 415.255.9035 ext 12, or by email.