12 Jul 2004 @ 11:13

"I have many names, and none of them matter. Names are not important. More >


4 Jul 2004 @ 19:33
In Praise of Folly
by Desiderius Erasmus

An oration, of feigned matter, spoken by Folly

in her own person

Why have I appeared today in this unaccustomed garb? Well, you shall hear the reason if you have no objection to lending me your ears—no, not the ones you use for preachers of sermons, but the ears you usually prick up for mountebanks, clowns and fools, the sort of ears that once upon a time our friend Midas listened with to Pan. More >


14 Jun 2004 @ 09:43
Idina Menzel as Elphaba ("Wicked") photo by Joan Marcus

"That's why I call myself a witch now: the Wicked Witch of the West, if you want the full glory of it. As long as people are going to call you lunatic anyway, why not get the benefit of it? It liberates you from convention."
More >


7 Jun 2004 @ 18:15

Are you eating it? Or is it eating you?

An industrial spy is hired by an ice-cream corporation to uncover the secret ingredients of an addictive yogurt-like substance, called The Stuff...


"People associated with The Stuff behave in weird ways…we get a close up look at the effects of The Stuff in action as a young boy, who discovered the glop moving around in the fridge, refuses to eat it, but slowly sees his family going mad with it. They eat nothing but The Stuff and chatter in second hand advertising slogans about what a wonderful product it is."
----Michael Jacobson, Movie Central
More >


25 May 2004 @ 10:51

"Jews did not return to their ancient homeland to oppress the Palestinian people, and Palestinians did not resist the creation of a Jewish state out of hatred of the Jews. In the long history of propaganda battles between Zionists and Palestinians, each side has at times told the story to make it seem as if the other side was consistently doing bad things for bad reasons. In fact, both sides have made and continue to make terrible mistakes. Yet it is also true that both sides can make a reasonable case for their choices, given the perceptions they had of their own situation and of those who opposed them. As long as each side clings to its own story, and is unable to acknowledge what is plausible in the story of the other side, peace will remain a distant hope."



—Rabbi Michael Lerner, Healing Israel/Palestine


More >


28 Apr 2004 @ 12:14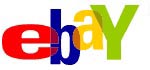 The things we find on ebay:

For Sale: One Slightly Used Size 12 Wedding Gown. Only worn twice: Once at the wedding and once for these pictures.

Make: Victoria

Style: 611

Size: 12

More >


3 Apr 2004 @ 17:08
Le Ciel Traqué (The Hunted Sky) (1951), Yves Tanguy, Oil on canvas, 39x32 in.
"Is that which science call the 'psyche' not merely a question mark arbitrarily confined within the skull, but rather a door that opens upon the human world from a world beyond, now and again allowing strange and unseizable potencies to act upon man...?"


C. G. Jung: Modern Man In Search of a Soul
More >
1 Apr 2004 @ 12:15

This is the kind of movie you want to talk about afterward. Directed with sly grace and quiet elegance by Sally Potter, it is not about a story or a plot, but about a vision of human existence. What does it mean to be born as a woman, or a man? To be born at one time instead of another? To be born into wealth, or into poverty, or into the traditions of a particular nation? More >


21 Mar 2004 @ 17:55
Photo: Labyrinthos, Jeff Saward (Chartres Cathedral Labyrinth)

The labyrinth "speaks" to us in metaphor. It is a watering hole for the spirit; a reflective mirror of the soul. It is a place where we can 'wind down' to quiet the mind and when we do this, the door to our intuitive world opens to us. More >


17 Mar 2004 @ 16:54
Tell me: What is now? What is tomorrow?
What's time, what's place, what's old, what's new?
More >


Page: 1 2 3 4 Older musings >>